As a food industry worker, you must know the importance of food packaging. Choose the packaging bag suitable for your food, can extend the shelf life of food, protect the quality of food and nutrition, improve the added value of products and market competitiveness. However, the production of food packaging bag is a complicated and tedious process. In the process of making food packaging bags, many factors need to be considered, such as the choice of materials, printing and bagging process, sealing quality and so on. These factors will affect the quality and safety of food packaging bags, so the need for professional technology and experience to ensure the quality of each link.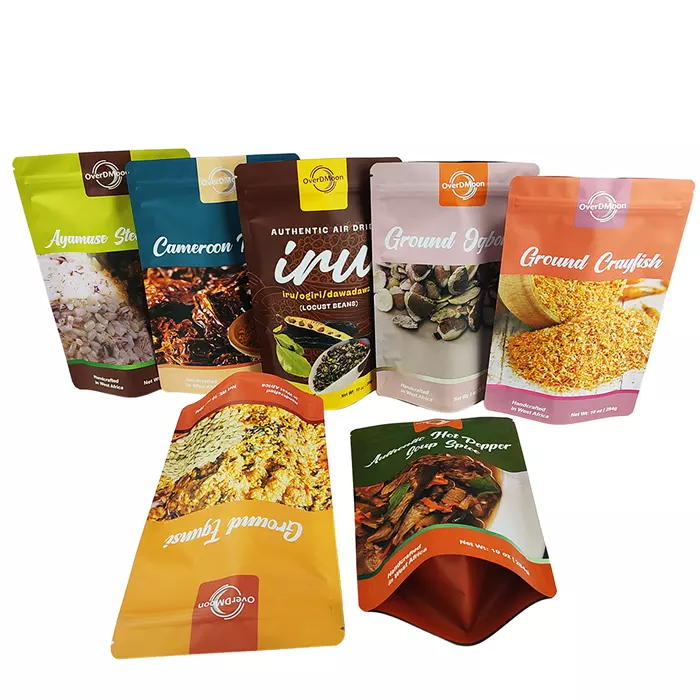 We provide you with one-stop food packaging bag production services, aimed at making packaging more simple. Our services cover the whole life cycle of food packaging bags, from raw material procurement, bag production, printing, sealing to quality testing and certification and other links, to ensure that every detail is in line with standards and quality requirements. Our professional team will provide you with personalized packaging customization services, according to your needs and requirements to customize different materials, shapes, sizes and printing style of food packaging bags, to help you create exclusive brand image. We also provide first-class quality control and testing services to ensure that your food packaging meets relevant regulations and standards.
We have advanced production equipment and technology, can produce various types of food packaging bags, such as plastic food packaging bags, aluminum foil food packaging bags, paper food packaging bags, to meet your different needs. Our quality testing and certification services are also first class, ensuring that your food packaging meets the relevant regulations and standards, as well as consumer requirements for food safety.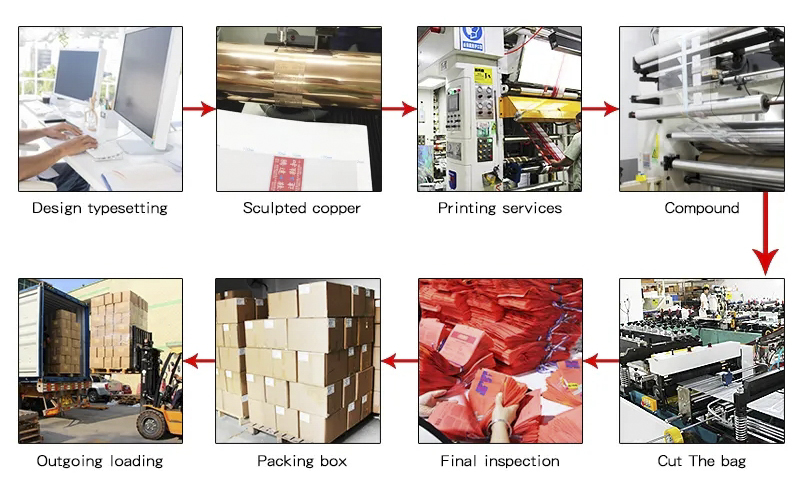 Our service is not only simple production, but also a comprehensive packaging solution. Through years of experience and expertise, we will help you improve packaging efficiency and quality, reduce production costs and risks, and make your food packaging more safe, environmentally friendly and reliable.
Whether you are a food producer, trader or retailer, we provide customized services to suit your needs. If you have any needs and questions about food packaging bags, please feel free to contact us, we will provide you with professional solutions.